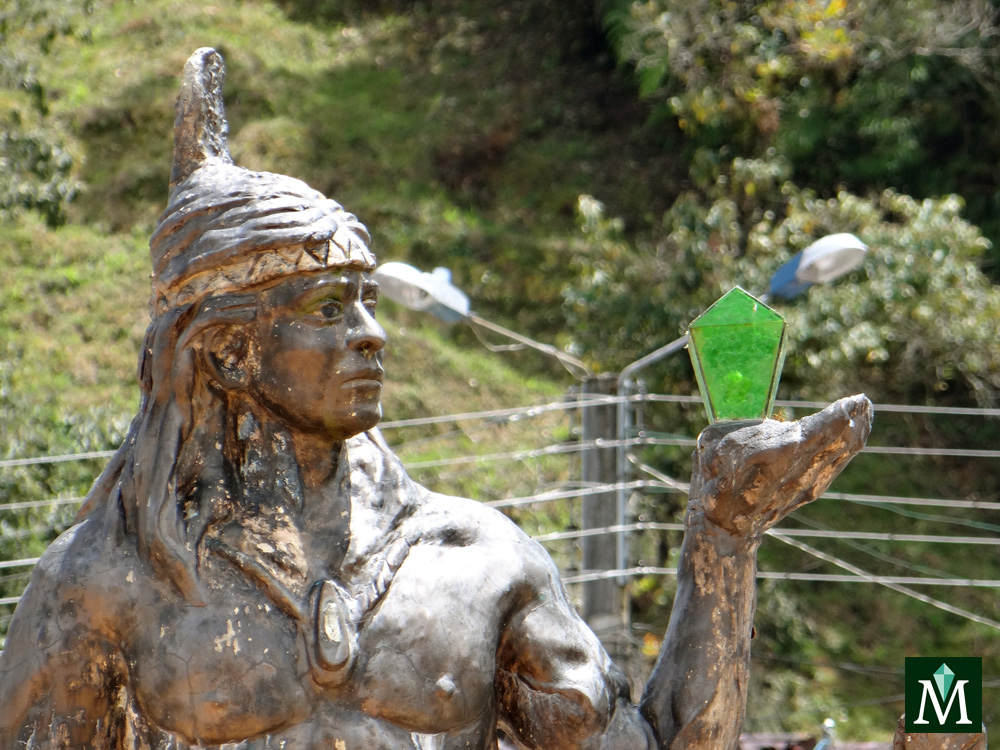 Chivor is a little town located south of Boyaca, in an area that limits with Cundinamarca. Roads to acces the area are very rudimentary and only SUVs can acces some places because of the poor condition of the roads. It is well known among the emerald trade in Colombia for it's high quality Emerald Gemstones, given that they are considered to be among the top in Crystal quality. Not until recently Chivor was still a small producer of Colombian Emeralds, but given that Chivor emeralds are highly valuable and the demand has been increasing within buyers, production in the area has increased at accelerated rates.

Mensal Emeralds has traded Emeralds from the mines of Chivor, but most of them were bought in Bogotá and then sold to our customers outside Colombia. We went recently to the area, knowing little about the trade within the mines, but with a huge knowledge of the amazing quality gemstones we could encounter on our business trip to the region, as we did, we got to view amazing Emerald gemstones high in quality as they were in price. Buying rough Emerald Gemstones in Chivor is a tricky task, given that the quality of these Emeralds is really good, traders from the area tend to overprice them, and sometimes buyers end up buying overpriced gemstones, although good in quality, bad as an investment. When you buy rough Emeralds you have to keep in mind that in the cutting process the gemstone will lose from 50% to 75% of its weight depending on the condition of the gemstone. This way if you bought a rough Emerald for X price per carat, the resulting gemstone (after the cutting process) has to be from 100% to 200% more expensive per carat (2X to 3X per carat) just to retrieve your investment.
Putting the difficulty to buy rough emeralds aside, we were very satisfied with our business trip to the region. Chivor is a very beautiful and safe region, and it's people are very warm, polite and have a tremendous love for their region. We encounter many acquaintances and were very well received. The owners of the mines were very kind with us and shown how much their care for their people and the region.
Chivor is a very beautiful region and Emerald gemstones from it's mines are very valuable.
https://www.mensalemeralds.com/wp-content/uploads/2012/09/DSC00086-copy.jpg
750
1000
admin
https://www.mensalemeralds.com/wp-content/uploads/2015/09/Mensal-transparent-logo.png
admin
2012-09-10 17:25:06
2015-07-24 19:18:10
Chivor Emeralds (Experience)