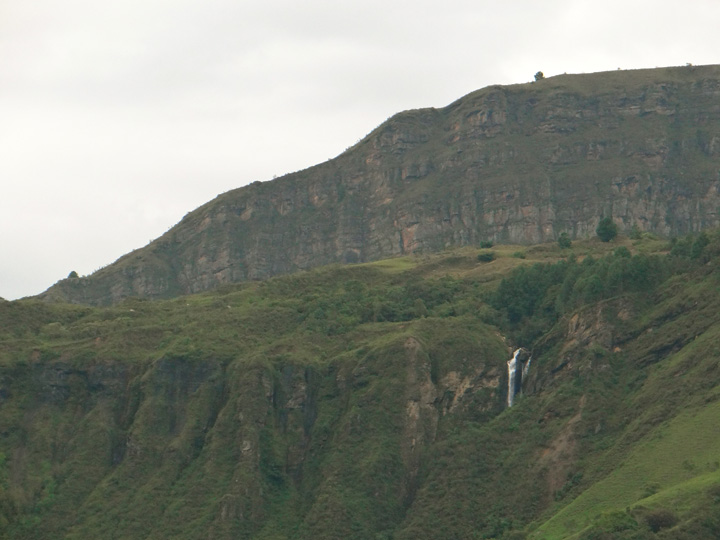 The constitutional court in Colombia gave the government a term to present a new Mining Code that complies with the prerequisite of a previous consultation with the ethnic communities involved. This term comes to an end in may 13th, when all 31 articles in the code will become void.
There are four main points of concern within the government. The first one related to the inability to exploit moorlands and wetlands, with the void of the code the inability to exploit them could also be void and these ecosystems could be endangered by the possible mining operations that could be undergone. However there is a plan B regarding this issue, there has already been passed a law within the national development plan that prohibits mining activities in this areas.

Other topics are more problematic. One topic in which there is basically nothing to do is related to the possibility of profiteers soliciting mining concessions without any restriction. These profiteers apply to get mining concessions looking to re-sell them in the market at high prices. The existing restriction to this activity is that applicants must pay within the next 3 days of filling the application surface rent costs. But after may 13th applicants wont be required to pay this costs in advance.
Financial muscle is another sensitive topic. After may 13th applicants won't be required to prove the financial capacity to properly exploit the mine for which they are applying. This is problematic because this is another opportunity for profiteers to try to get mining concessions, but not only that, it means that mining concessions end up in hands of people or companies that won't have the capacity to make them productive. The government is studying the possibility to modify the existing article which tells about the requirements applicants must meet.
Other topic for which a solution is not apparent is; legalizing mining activities. This corresponds to previous craft mining activities carried out in Colombia, there are currently 3,000 applications but after may 13th the evaluation mechanisms could cease to exist.
If the government doesn't find a solution for these sensitive topics mining in Colombia could go back to times where most of it operations where illegal or not approved by the government and most of concessions where owned by a handfull of profiteers.
https://www.mensalemeralds.com/wp-content/uploads/2013/04/DSC00101.jpg
540
720
admin
https://www.mensalemeralds.com/wp-content/uploads/2015/09/Mensal-transparent-logo.png
admin
2013-04-28 18:47:10
2015-07-24 19:28:14
New Mining Code in Colombia faces trouble