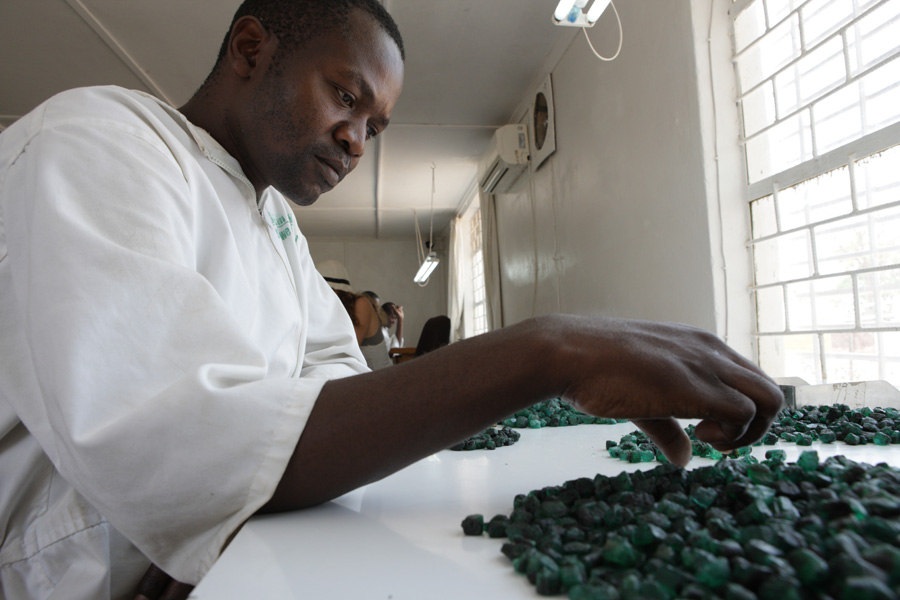 Last month the government of Zambia restricted the sale of emeralds extracted in that country. The restriction says that emeralds produced or extracted in Zambia could not be sold abroad and had to be sell in its capital. The decision was taken, as the ministry of mines said "to keep the capital from flying and to deliver Zambians the much-needed resource."

The decision has already shown a negative impact as Gemfields, the mayor producer in Zambia,  had to carry out an auction with just about the 70% of the buyers invited. Buyers mainly form India claim that traveling from India to Zambia takes more than 24 hours and results inconvenient. Gemfields also claims that the decision will prevent producers from selling emerald gemstones at top prices. Some buyers also say that having traders pushing them to see their products is confusing.
As for the results in terms of keeping the capital from flying, Zambian government will have to put Gemfields results and incomes from emeralds sales on a balance, since the Zambian government owns part of Gemfields.
Emeralds extraction in Zambia is still carried out in open pit mines which have a HUGE impact on the environment but makes them easier to extract, giving producers an edge on prices, differently Colombian Emeralds are extracted from tunnels, having a less negative impact on the environment. Colombia is still by far the largest producer of emeralds and Colombian Emeralds are still the most valuable in the market for their unparalleled quality.
https://www.mensalemeralds.com/wp-content/uploads/2013/05/sorting-rough-emeralds-at-gemfields.jpg
600
900
admin
https://www.mensalemeralds.com/wp-content/uploads/2015/09/Mensal-transparent-logo.png
admin
2013-05-07 18:47:40
2015-07-24 19:28:53
Zambia restricts Emeralds sales